Class Descriptions
Family Music for Toddlers (15 months - 3 1/2 years)
15 week session 45 min. weekly
This class is designed to bring the joy of music and movement to toddlers and their caregivers.

Activities include singing, dancing, focused listening and playing simple instruments, creating an environment in which the child's music aptitude is nurtured and skills are developed.



Home materials encourage the class experience to continue at home.
Curricula this Septembery 2018 "On a Trip" (one of four semesters)
Interactive parent/child music book with CD of music we do in class.
| | |
| --- | --- |
| Tuition: | Deposit $45 plus $195 |
| Materials: | Parent/child music book with CD (or download if requested) |
| Total: | $240 includes home materials |
---
Cycle of Seasons (Ages 3 & 4 year olds)
30 week session (2 - 15 week semesters) 45 min. class
This class is designed to nurture the emergent independence of the 3 and 4 year olds. Parents and siblings join in for the last 15 min of each class.

Activities include lots of singing, rhymes, listening games, dancing, instruments, patterns to echo, and movement games, all of which nurture the child's musical development while satisfying the child's need to learn in a holistic environment. Activities focus on seasons of the year: Fall, Winter, and Spring.



Home materials allow the fun to continue at home.
Fall semester: Wind Dancers
Winter/Spring semester: Sun Catchers
| | |
| --- | --- |
| Tuition: | $60 deposit plus $195 (15 week semester) |
| Materials: | 2 CDs, parent songbook and card games, per semester |
| Total: | $255 includes Home Materials (15 week semester) |
---
Music Makers: At Home in the World (Ages 4 & 5 year olds)
30 week session 60 min. class.
This class cultivates the child's musical development through songs, tonal and rhythm patterns, poetry and stories, movement activities, listening games, instrumental play and manipulative games. Rudimentary music skills such as pitch matching, beat competency, ensemble development, and music notation are dealt with using themes taken from the child's home environment and natural surroundings.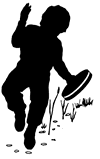 Parents & siblings join in for last 15 min. of class

Each Material Packet include a CD, a poster, game pieces, notation games, instrument pages, and a parent book. Children receive 4 packets throughout the 30-week session.

| | |
| --- | --- |
| Tuition: | $240 plus $65 deposit per 15 weeks |
| Materials: | cost included with deposit fee |
| Total: | $305 per 15 weeks or $610 full 30 weeks. |
---
Music Makers: At the Keyboard I (Ages 6 - 9 Years)
30 week session (2 semesters) 60 min class
The final step on the pathway to music literacy, this program is designed to teach the children to play the songs they've been hearing, singing, and dancing to throughout the years of early-childhood. This class follows a very sequential approach to building piano skills and understanding musical notation as set forth in their books. Those without early childhood music background will also enjoy this group experience.



Class activities include singing and listening for tonal development , dancing and drumming for rhythmic development, composing and musical dictation for music literacy, and playing many songs.
Children will receive 2 books, 4 CDs, and notation games throughout the 30 weeks.
| | |
| --- | --- |
| Tuition: | $340 plus $70 deposit per semester |
| Materials: | cost included with deposit |
| Total: | $410 per semester |
---
Music Makers: At the Keyboard II (Graduate of Keyboard I)
Same as above for sessions and price
---